State of the States: Buying Behaviors After the Pandemic
As the economy roars back to life, consumers are flocking to stores, restaurants and real estate websites–with the latter being just one example of a long-term economic shift caused by the pandemic. In a series of recent articles, What If Media Group has examined several more of these trends, from shifts in consumer behavior to the impact on the food and beverage industry.
For marketers, one particularly interesting facet of this data is the extent to which location correlates to changes in behavior. For example, the list of states where people are most likely to be concerned about another toilet paper shortage includes both non-contiguous states, as well as several of the least densely-populated states in the nation–both factors that exacerbated the shortages in the earliest days of the pandemic
Most Worried About Another Toilet Paper Shortage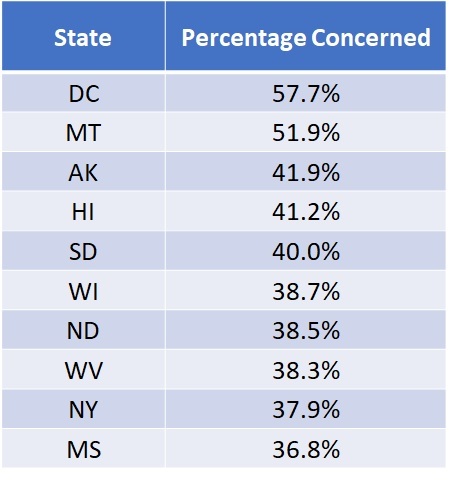 Interestingly however — with the exception of our nation's capital, New York, and Montana — most of today's "most concerned" states did not top the list of locations where the onset of the pandemic drove panic-driven buying behaviors.

Top 10 States Where the Pandemic Drove Bulk-Buying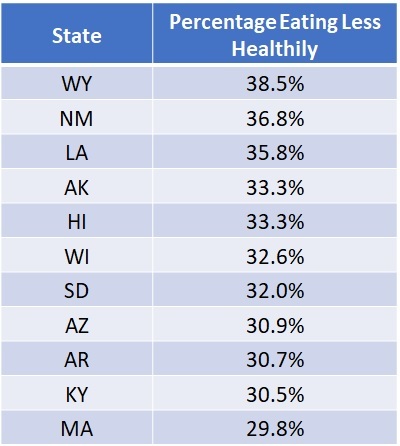 Meanwhile, there has also been a big focus on the potential effect of the pandemic on health and wellness, especially poor eating habits or overeating. According to What If Media Group's data, Wyoming, New Mexico, and Louisiana topped the list of states where consumers are eating less healthy than they did before.
Top 10 States Eating Less Healthily as a Result of the Pandemic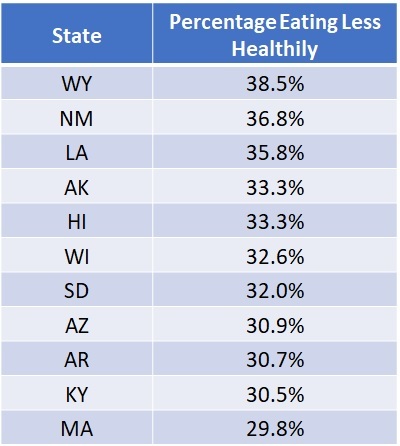 On the other end of the spectrum, many of the states where diets appear to have improved are concentrated in the Northeast and Mid-Atlantic, with 8 of the top 10 located in those regions.
States Eating More Healthily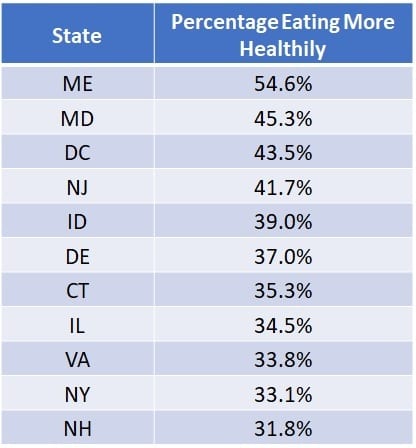 A similar pattern emerges when considering alcohol consumption, with social distancing measures seemingly having caused a reduction across most of the country, and only Washington, DC reporting a consumption increase significantly above average compared to the rest of the nation.
Top 10 Areas Consuming More Alcohol Since the Pandemic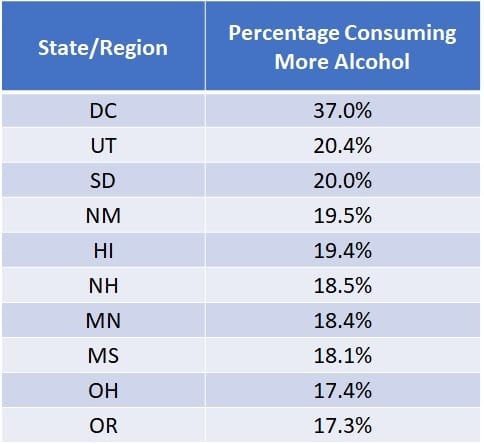 Top 10 Areas Consuming Less Alcohol Since the Pandemic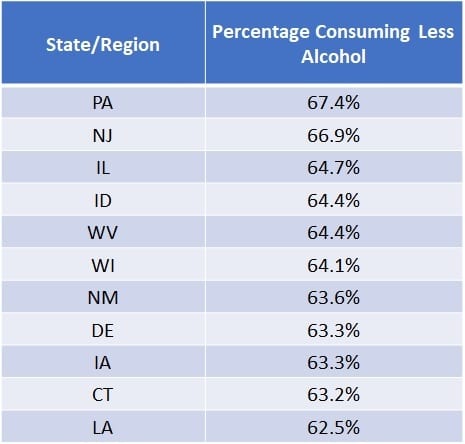 Finally, when it comes to lasting concerns, there may be no better bellwether than another item that was all but impossible to find in the earliest days of the pandemic: hand sanitizer. While Purell and its competitors undoubtedly saw an unprecedented uptick in 2020, it seems likely that strong sales will continue for some time to come, even as the worst effects of the pandemic recede. 
While DC again leads the list of locations where people remain concerned enough to continue to purchase sanitizer, its citizens are not alone in seeking out protection from unseen germs and viruses. Indeed, even in Utah, which has the lowest levels of people still purchasing sanitizer, the addressable market for companies in the space remains above 50% of the population.
Most Likely to Still Be Buying Hand Sanitizer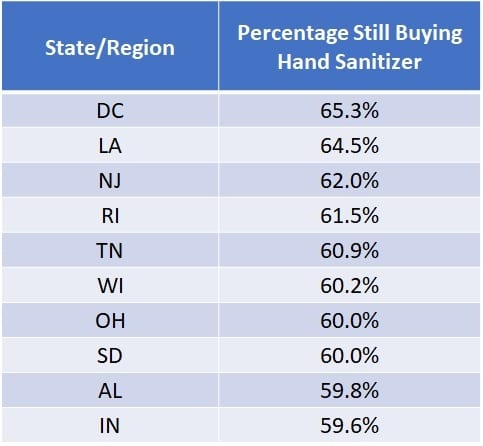 Least Likely to Still Be Buying Hand Sanitizer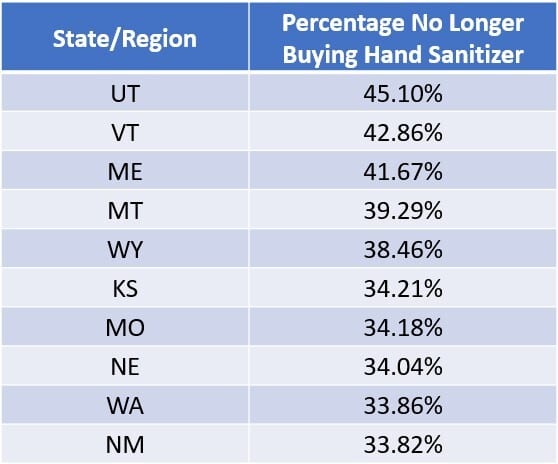 As always, reliable data is the key for marketers seeking to understand and reach consumers–particularly in unprecedented times. The ability to segment an audience and target outreach is rooted in insights that go far beyond aggregate purchasing behaviors, and take into account a variety of factors, including demographics, location, and more. 
"As our research findings demonstrate, the pandemic's impact on purchasing behavior and consumers' mentalities vary widely from state to state," said Seth Gottlieb, Co-Founder & President, What If Media Group. "As such, the ability to parse data to inform individual-level outreach at scale will continue to increase in importance when it comes to the success of marketers and brands."
Download our new research report, "The Pandemic Shopper" for even more in-depth insights into how consumer behavior and shopping habits have changed during the Covid-19 pandemic and how brands can maximize the effectiveness of their marketing campaigns in "the new normal".
Methodology
This research report is based on two surveys conducted online within the United States by What If Media Group in February 2021. A survey related to grocery retail spending was conducted from February 11 through February 19, 2021, among 38,096 adults, and a survey on drugstore and health and wellness product spending was conducted from February 24 through February 25, 2021. Among 10,076 adults, respondents were randomly selected and the findings are at a 99% confidence level with a margin of error +/- 2.5%. What If Media Group's proprietary ad-serving technology includes a real-time survey module that was used to facilitate the data collection for this study. Data was weighted to the 2010 US Census.
About What If Media Group
Founded in 2012, What If Media Group is an award-winning performance marketing company that enables the world's leading brands to acquire valuable new customers at scale. By leveraging data-driven engagement and re-engagement strategies across multiple proprietary marketing channels and sophisticated targeting technology, and utilizing insights based on millions of consumer ad interactions each day, What If Media Group delivers the most cost-effective and highest performing marketing campaigns for its clients.