Get to Know What If Media Group
Formed through the merger of the media and ad-serving experts at What If Holdings and the messaging and data gurus at All-Inbox in 2019, our technology, platform, and extensive proprietary media assets make us one of the only performance marketing platforms that enable customers to take multiple "bites of the apple" across multiple channels in order to drive consumer acquisition.
In other words, we get your offers in front of valuable potential new consumers where they are and get them to take your desired actions. Whether they're surfing the web, checking their phones, or perusing their inboxes, we're uniquely able to meet them at their precise moment of need.
The combination of our customer-obsessed approach (our customer retention rate is 95%), deep investment in technological innovation, and our ability to utilize multiple marketing channels on your behalf, means that when you work with What If Media Group, you're working with a partner who's uniquely qualified to achieve your strategic business outcomes.
Our reputation has led us to become one of Crain's NY Fast 50 for the past three consecutive years, and featured on the Inc 5000 list of the fastest-growing private companies in America for four consecutive years (one of only 7% of companies to accomplish this feat since the inception of the award).
But while awards and numbers may offer proof points of the power of our platform and our people, for us, working at What If Media Group goes deeper.

Inclusion & Diversity Advisory Group
(IDAG)
In 2020 we created the IDAG to assist and advise us in providing a workplace and organizational culture that values diverse thoughts and perspectives.
Working closely with HR staff, the IDAG seeks to expand our vision of matters related to diversity, equity and inclusion (DE&I), provides ideas and suggestions of how What If Media Group promotes an inclusive workplace and culture, and collaborates in the planning and support of DE&I initiatives we pursue.
From challenging conversations and increased diversity targets in hiring practices to bias training, employee surveys, direct volunteering, philanthropic donations and partnerships, we're investing time and resources to be a leader in inclusion in order to create an organization where everyone feels seen, heard and valued. WHAT IF?
We are constantly asking ourselves "What If…?" We believe the question makes us challenge the status quo, sparks the creativity that drives innovation, and ultimately inspires us to find better solutions that affect value.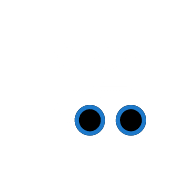 ADAPTABILITY
We stay flexible so we can adapt with speed and agility when circumstances change. When we need to change course, we do it.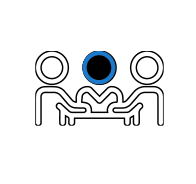 TEAMWORK
 We use effective collaboration to deliver solutions that are the sum of our collective skills. We are driven by mutual respect, communication, and compassion. ACCOUNTABILITY
We ensure our clients and colleagues can always count on us to fulfill the promises we make because we are professionals. We take ownership of our actions, and use our successes and failures as an opportunity to learn and grow together.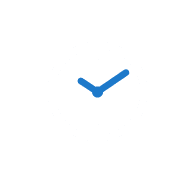 80/20
We prioritize our efforts to achieve maximum productivity with minimal waste.  We are efficient with our time & energy.
Meet Our Team
We're a group of seasoned Internet professionals who enjoy the discipline of creating, analyzing, and innovating web-based media. Each member of our team is hard working, talented and humble — and they love what they do. Just ask them.
Partners

Seth Gottlieb

President & CVO

Josh Gillon

Chief Executive Officer

Kat Herskovits

Chief Experience Officer

Ben Zitter

Chief Compliance Officer

Danny Regenstein

Chief Marketing Officer

Ryan Day

Chief Strategy Officer

Brian Schwartz

Chief Operating Officer

Holden Collick

Chief Optimization Officer

Nick Abad

COO, GlassRoots

Rob Schwartz

Chief Revenue Officer

Andrew Klayman

Chief Sales Officer

Senior
Executives

John Pershing

Chief Technology Officer

Risa Schwartz

Chief Accounting Officer

John Cuccinello

Chief Financial Officer

Hannah Kearney

Chief Integration Officer

Beth Grinter

Chief Solutions Officer

Joe Lucibello

Chief Data Officer

Admin

Spencer Elg

General Counsel

Mindy Thompson

SVP of Human Resources

Engineering

David Foucher

VP of Product Management

Yuni Moon-Kim

VP of User Experience

Operations

Carly Davis

SVP of Strategy

Charlie Morgan

SVP, Voice Monetization

David Vogel

SVP of Direct Mail

Dave Pearlman

VP of Product Strategy

Eric Shaeffer

VP of Business Intelligence

Jacob Zitter

VP of Email Operations

Sales &
Marketing

Domenic Caravello

VP, Political & Advocacy

Gary Smith

SVP, Publisher Dev

Mike Kelly

SVP, Data Sales

Jason Jacobs

VP of Sales Ops, Message

Rachel Miller

VP of Sales Operations
With our physical headquarters in Fort Lee, NJ, complemented by a distributed workforce across the country, we have the best talent in the world on our team —
wherever they may be — and stay connected through our annual team outings at inspiring locales and weekly virtual events. And while we stay on top of business 24/7, we also find time to stay healthy, let our hair down, and have fun at work.
What If You Got These Perks:
Work around your schedule (or your kids, pets, parents…) We trust each other to get the job done, always
Philanthropic participation (dedicated time and company matching to causes you care about)
Annual Full Team Outings at incredible places
After hours entertainment: poker, trivia, craftwork, yoga, barre class, cooking classes, fitness challenges 
Comprehensive benefits: Paid maternity and paternity leave, healthcare, 401k match, salary bonus, development groups/ERGs, conference attendance, trainings
If you're interested in working at What If Media Group and you don't see the role that is right for you, please feel free to reach out to
[email protected]
What Can We Help You Achieve?
Let us show you how leveraging our proprietary media, AI, data science and our highly custom campaigns are redefining performance marketing and generating outstanding customer acquisition for brands.