Our Commitment to Philanthropy & Volunteerism
"Here at What If Media Group, philanthropy and volunteerism are an essential part of our corporate culture. We fully recognize that we have a responsibility to give back to our local communities, to causes that need the support of business and tech, and to those who don't have the resources or voice to get what they need. Our philanthropic and volunteer work efforts have helped countless people, and they've brought us closer together as a team. With our heads and hearts aligned, we put the power of doing good to work."
Gift from WIMG to Ronald McDonald House Families
At What If Media Group, we believe in giving back and making a difference in the lives of others. That's why we were thrilled to have the opportunity to donate a weekend at Tanque Verde Ranch to 32 families from Ronald McDonald House Charities of Southern Arizona (RMHC-SA).
In 2020, we had planned an employee retreat in Tucson, but the pandemic forced us to reschedule. By 2022, our company had outgrown the Tanque Verde Ranch and we didn't want our booking to go to waste. That's when we reached out to RMHC-SA to see if they could use the space.
Families spent the weekend enjoying horseback riding, fishing, and savoring delicious BBQ in the tranquil surroundings of the Ranch. This much-needed escape gave them the opportunity to spend quality time together as a family.
Each quarter, What If Media Group identifies and carries out a staff-selected volunteerism initiative, sending employees to destinations near and far. Our employees have described these experiences as deeply meaningful and transformational. Here are a couple of highlights of the organizations and activities we have partnered with: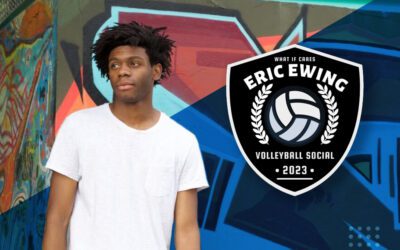 On September 7th, What If Media Group held our first annual Volleyball Social in honor of Eric...
What If Media Group Gives
What If Media Group makes substantial donations each year to a wide variety of organizations. Check out some of the causes and organizations we've supported:
What If Media Group Match
What If Media Group matches donations from staff to approved charitable organizations, empowering our staff as individuals to be the force of change they want to see here in the nation and our world.
Company Match to Staff Donations
Covid-19 Focused Donations
When Covid hit the US, What If Media Group immediately surveyed our staff to solicit ways that we could most meaningfully help our communities locally and nationally. To date, we have donated over $50,000 across the 31 organizations listed below. The gratitude that we saw from recipients and staff was overwhelming — a highlight for many during an extremely difficult time.
Meals on Wheels COVID-19 Response Fund
Feeding America
Feeding America's COVID-19 Response Fund
World Central Kitchen
St Jude Children's Research Hospital
Actors Fund
BestFriends.org
New Jersey Food Bank
City Harvest
Citymeals-on-Wheels
Broadway Cares
Greater Chicago Food Depository
No Kid Hungry
The Promontory Restaurant
Reggies Restaurant
The Virtue

Operation Breakthrough in Kansas City

Children's Mercy Hospital

Foster Adopt Connect

Together We Rise

Ronald McDonald House 

Nuzzles and Co.

Greater Boston Food Bank

Kylee's Kare Kits for Kidz

Hudson Food Pantry

Blue Grass Community Foundation

One Louisville COVID-19 Response Fund

Nancy Fund- Denver

Polk County SPCA

Direct Relief
What If Media Group Scholarships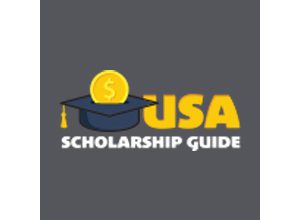 What If Media Group believes in education and proudly provides academic scholarships to people in need. Through our websites, we distribute a $1000 scholarship each month directly to individuals who demonstrate need. Also, by partnering with organizations that provide workforce and skills development, What If Media Group provides scholarships to students seeking to improve themselves who lack financial means. See a list of our winners
here.
What If Media Group Founder & CEO Josh Gillon was appointed to the Board of Directors of the Ad Council in April 2021