Diversity, Equity and Inclusion at What If Media Group
Our Commitment to Diversity, Equity & Inclusion (DE&I)
"Here at What If Media Group, everything stems from mutual respect for individuals. However, while important, mutual respect on its own is simply not enough to address the challenges facing underrepresented groups in this country. We believe we need to do more — a lot more — to promote equality and diversity both in society and in our own workplace. We have made corporate and social responsibility a foundational pillar that defines our success, with DE&I projects, benchmarks and metrics that we hold ourselves accountable to. We are deeply committed to being part of the solution to systemic racism, taking meaningful action out in society, and providing a work environment internally for People of Color that is supportive and inspiring. We know diversity makes us better. We know that we will work hard, together, to further our diversity and inclusion efforts, building a company of boundless opportunity for our staff, our business partners, and our community."
Our Commitment to Diversity, Equity & Inclusion (DE&I)
"Here at What If Media Group, everything stems from mutual respect for individuals. However, while important, mutual respect on its own is simply not enough to address the challenges facing underrepresented groups in this country. We believe we need to do more — a lot more — to promote equality and diversity both in society and in our own workplace. We have made corporate and social responsibility a foundational pillar that defines our success, with DE&I projects, benchmarks and metrics that we hold ourselves accountable to. We are deeply committed to being part of the solution to systemic racism, taking meaningful action out in society, and providing a work environment internally for People of Color that is supportive and inspiring. We know diversity makes us better. We know that we will work hard, together, to further our diversity and inclusion efforts, building a company of boundless opportunity for our staff, our business partners, and our community."
Co-Founders of What If Media Group
Josh Gillion and Seth Gottlieb
What If Media Group's DE&I Initiatives in Action
Creation of Inclusion and Diversity Advisory Group (IDAG)
We formed the Inclusion and Diversity Advisory Group (IDAG) to help guide corporate decision-making on all matters surrounding DE&I.
Company-Wide Survey
In order to grow, we listen. IDAG has helped us create and distribute a company-wide anonymous survey, to help learn about how our staff are thinking and feeling on a wide variety of topics related to DE&I. We will be repeating and refining our DE&I internal surveying on an ongoing basis as we continue to make improvements to our endeavors.
Partnerships
We have partnered with recruiters, organizations, and businesses that help promote People of Color in the workplace.
Improved Hiring Practices
We have implemented hiring practices to support DE&I within our company.
Support for Black-Owned Businesses
We have and continue to support Black-owned businesses.
She Geeks Out (DE&I Training)
We have partnered with She Geeks Out to supply Diversity Equity and Inclusion (DE&I) training to staff, partners, and consultants.
Philanthropy
We are committed to philanthropy, & earmark a substantial percentage of our donations each year to organizations whose missions specifically support Diversity, Equity, & Inclusion efforts in business and society, as well as organizations that support disadvantaged communities.
Company Match to Staff Donations
We instituted a company match on staff donations to support our team's individual philanthropic interests.
Voting on Election Day
We encourage our staff to participate in the political process and represent the change they want to see by making Election Day a half day to ensure our colleagues can vote how and when it is most convenient for them. Our partners, IDAG, and staff joined forces to use the power of our proprietary websites and other media channels to get out the vote – designing and distributing advertising that informed people about where they needed to go locally to cast their vote and make their voices heard.
Books Recommended by IDAG
We distribute books recommended by IDAG to our team focused on racial issues and the fight for racial justice, and host discussions to consider takeaways and learnings and how they can be implemented within the company.
DE&I Philanthropy and Volunteerism at What If Media Group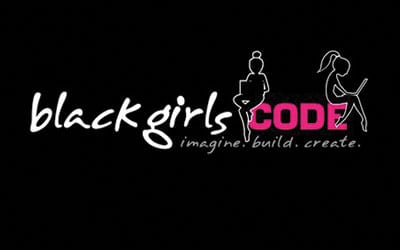 Black Girls Code
What If Media Group donated $10,000 to Black Girls Code (BGC) in 2020. BGC gives Black girls and boys ages 7-17 exposure to computer science, serving thousands of students each year in after-school programs and hackathons. What If Media Group's donation paid for 10 girls to attend after school programming for up to a full semester. BGC aspires to train 1 million girls by the year 2040, providing education that helps more People of Color gain jobs in the tech industry. Our partnership with BGC also provides mentoring and internship opportunities to BGC students and alumni, making this a deep and impactful philanthropic partnership.
Year Up
What If Media Group donated $10,000 to Year up, which is one of the country's most impactful workforce development nonprofits. Year Up serves predominantly Black and Latino young adults who come from situations where a path to a good job is less accessible than it should be. Year Up's stated mission is to close the Opportunity Divide, ensuring all young adults gain the skills and support that will empower them to reach their potential through careers and higher education. Year Up gives students a choice of training in a number of disciplines, some of them tech. It provides students with stipends, earning while they learn, so it's a uniquely supportive program. Not only do their students get important education and training, but they're also assigned social workers to help overcome challenges that many students face. Year Up serves thousands of students each year, educating and then placing them in six month paid internships in some of the best companies in the country. 90% of students go on to a job in their area of study, or are enrolled in school within four months of completing the program. We are proud to be a Year Up supporter.
Black Lives Matter
What If Media Group made a $20,000 donation to Black Lives Matter (BLM) in 2020. BLM has had a profound impact in recent years, making racial issues a much bigger part of our national awareness and conversation. BLM works to drive meaningful change in support of equity, with particular emphasis on building local Black community efforts to stop violence inflicted on Black people, as well as promoting Black imagination and innovation.
Peace Players
In 2020, What If Media Group made a $10,000 donation to Peaceplayers, an incredible global organization that uses basketball to combat hate. Peaceplayers trains their coaches in conflict resolution and building relationships, and facilitates communities in conflict playing games and learning together. Peaceplayers' work in the U.S. has a particular emphasis on women in troubled communities, and bringing Black and Hispanic youth together. Outside our country, Peaceplayers faciltiates Israeli and Palestinian youth playing together, and bonds are formed that last through participation in alumni groups. Peaceplayers has impacted over 75,000 youth and thousands of coaching leaders, targeting the roots of conflict all over the world.