The Weight is Over: The Changing Shape of the Post-Pandemic Fitness Market
One year on from the beginning of pandemic lockdowns and restrictions, it's no surprise that many Americans are in worse physical and mental condition than they were prior to 2020. According to recent data from the American Psychological Association, some 42% of adults gained undesired weight during the pandemic, while 23% reported drinking more alcohol to cope with stress.
As problematic as those numbers may be for the individuals affected, they represent a challenge that brands can help to solve as the country looks forward to easing restrictions entirely. From home gym equipment to healthier food and beverage offerings, there are untold opportunities for meeting an unprecedented amount of health-related consumer demand.
Underlining the scale of the issue, consider that some 59% of consumers in a recent survey from What If Media Group indicated that they began 2021 with a resolution to live a healthier lifestyle–a fact that indicates a strong desire for personal improvement across all demographic and geographic categories. In addition, 41.5% of respondents indicated that drinking less alcohol was a key resolution, with 45.3% of men aiming to cut down, compared to 37.9% of women.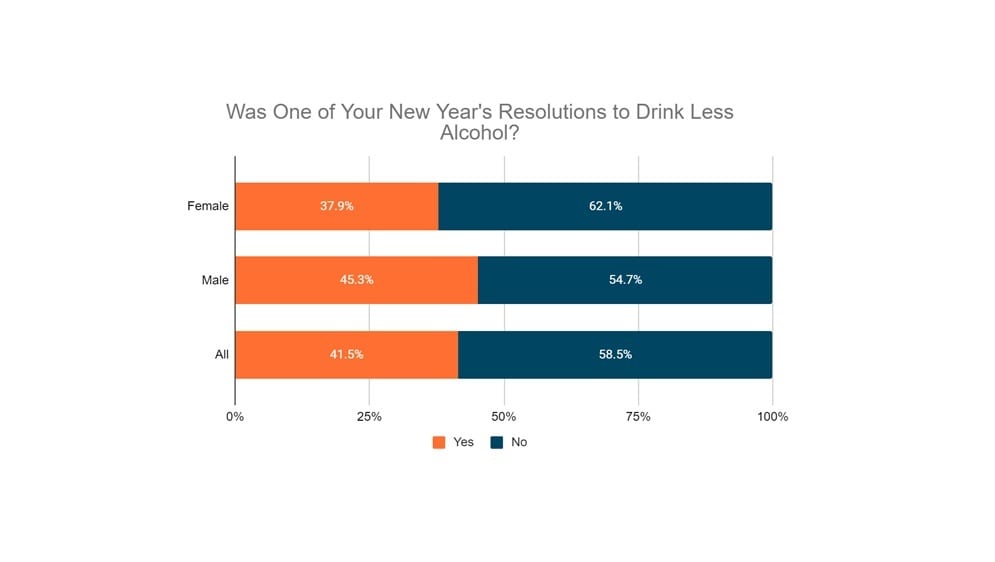 However, when it comes to following through on those intentions, consumers may need a little help and encouragement from the brands in their lives: while a third of the respondents who drink said they participated in an abstinence period such as Dry January, just under a quarter–23.1%–did not manage to abstain for the entire period.
As noted in a prior What If Media Group study, when it comes to helping consumers to meet this demand, there seems to be some disconnect between willingness to adopt new lower- or zero-alcohol adult beverages, and the advertising they are being served. While 40.2% of consumers indicate that they are interested in trying drinks in these categories, 59.9% report having never or rarely seen online or TV ads for these products.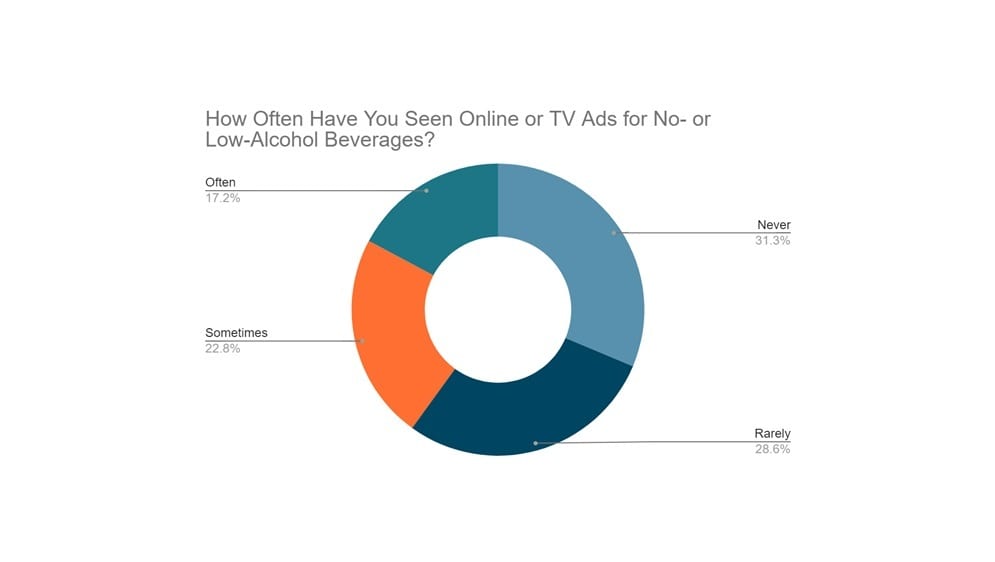 Fitness Industry Needs More Muscle
When it comes to health and fitness, diet may be a big part of the equation, but the ability to train is also key. Unfortunately, it seems like America's gym-goers have been struggling to meet their needs in a world where the line for the free weights has shifted out of the big box and into the home. Put another way: of the two-thirds of consumers who have sought out home gym equipment such as weights, stationary bikes, or treadmills in the past few months, 27% report experiencing shortages. 
Those findings chime with reporting of shortages seen throughout the pandemic driven–as the Washington Post noted in January–by increases of 135% on big-ticket items such as treadmills, which helped overall fitness equipment spending to more than double, to some $2.3 billion between March and October last year.
All told, these findings indicate that a new, post-pandemic trend may be upon us. With restrictions in most locations being lifted just in time for an expected rush in summer vacationing, the annual quest to return to beach body shape may impact consumer spending in a number of ways. First, it seems likely that a focus on healthy eating and alcohol reduction may impact restaurant and bar reopenings, with those offering healthier options likely to see a surge in demand from calorie-conscious consumers. 
In addition,  it remains to be seen how well the fitness industry can bounce back. With brands such as Peloton, Nordictrack, and Bowflex having benefited from the surge in demand over the past year, big-box locations may find themselves squeezed for customers as home workout habits continue. Alternatively, those still seeking out a set of free weights or a home exercise bike may find that the second-hand market is awash with options in the months ahead as consumers "lucky" enough to have secured these items throughout the pandemic return to their pre-lockdown routines and free up space in their homes.
"Overall, the rebound from the pandemic is almost certain to be a positive factor for the health and wellness industry," said Seth Gottlieb, Co-Founder & President of What If Media Group. "Anything related to weight loss and a return to a healthier, more active lifestyle seems certain to be a winning proposition."

Download our new research report, "The Pandemic Shopper" for even more in-depth insights into how consumer behavior and shopping habits have changed during the Covid-19 pandemic and how brands can maximize the effectiveness of their marketing campaigns in "the new normal".
Methodology
This research report is based on two surveys conducted online within the United States by What If Media Group in February 2021. A survey related to grocery retail spending was conducted from February 11 through February 19, 2021, among 38,096 adults, and a survey on drugstore and health and wellness product spending was conducted from February 24 through February 25, 2021. Among 10,076 adults, respondents were randomly selected and the findings are at a 99% confidence level with a margin of error +/- 2.5%. What If Media Group's proprietary ad-serving technology includes a real-time survey module that was used to facilitate the data collection for this study. Data was weighted to the 2010 US Census.
About What If Media Group
Founded in 2012, What If Media Group is an award-winning performance marketing company that enables the world's leading brands to acquire valuable new customers at scale. By leveraging data-driven engagement and re-engagement strategies across multiple proprietary marketing channels and sophisticated targeting technology, and utilizing insights based on millions of consumer ad interactions each day, What If Media Group delivers the most cost-effective and highest performing marketing campaigns for its clients.