What If Media Group Named to Inc. 5000 List for the Fifth Consecutive Year!
For the fifth consecutive year, What If Media Group has been ranked by Inc. magazine to their prestigious "Inc. 5000" list as one of the most successful, fastest-growing private companies in America. This accolade is based on the growth of the company between 2017- 2020, and clearly displays the magnitude of the company's entrepreneurial success.
Commenting on the award, Josh Gillon, CEO of What If Media Group said, "Receiving this elite ranking for five consecutive years not only reflects our successful business model, but the hard work, talent, and innovation of our astounding team. The continued growth also reflects the satisfaction of our large and continuously growing base of advertisers. Making the list in any year is a huge accomplishment, making it this year makes us particularly proud, and making it for five consecutive years is quite a statement about our growth rates."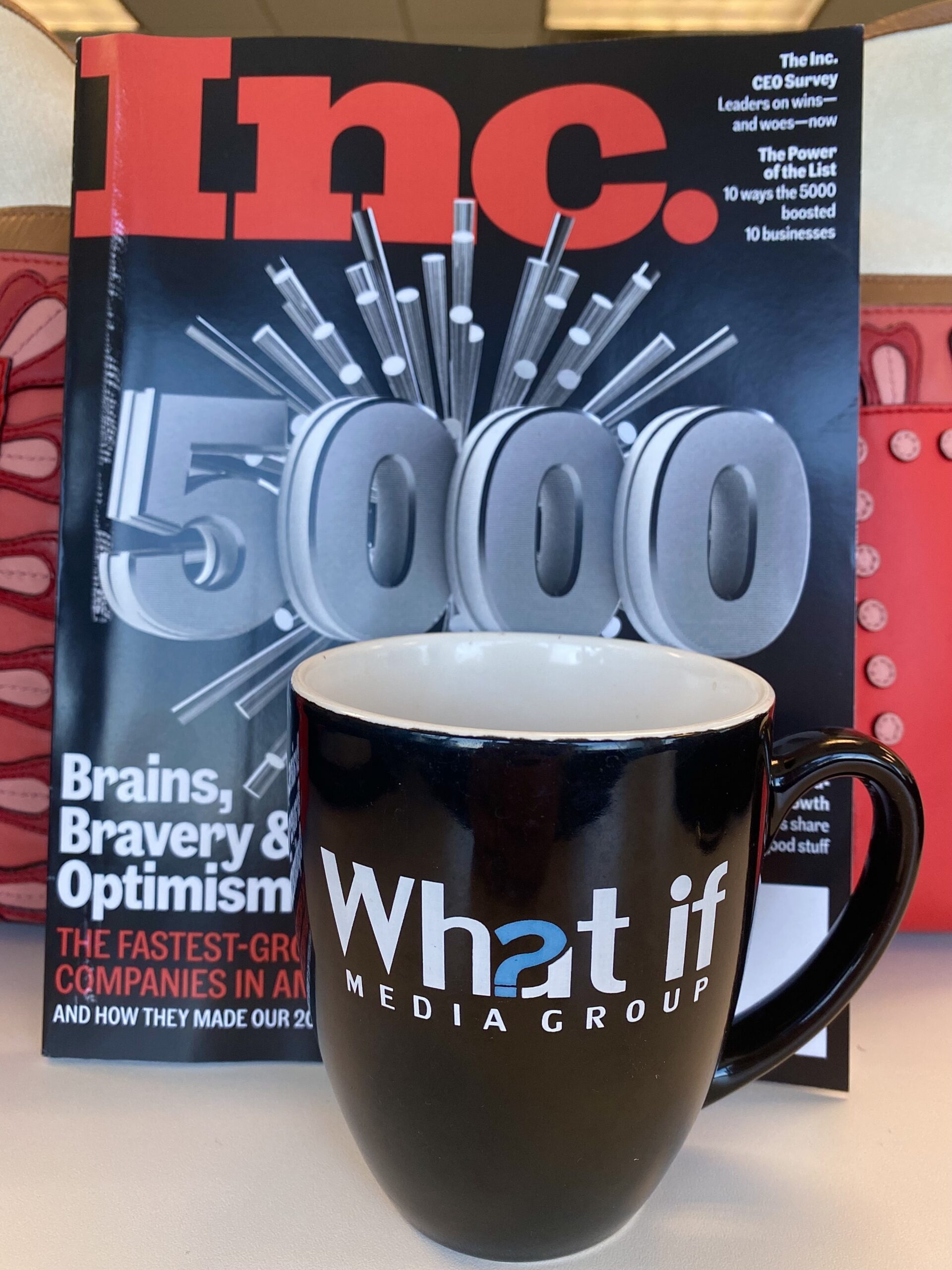 Founded in 2012, What If Media Group is an award-winning, performance marketing company that enables the world's leading brands to acquire valuable new customers at scale by leveraging the company's first-party, data-driven engagement and re-engagement strategies from millions of consumer's ad interactions each day across multiple proprietary marketing channels. Headquartered in Fort Lee, New Jersey, What If Media Group is also the recipient of multiple Crain's Fast 50 awards.  
Of the tens of thousands of companies that have been considered for the "Inc 5000" list over the years, less than 5% have been selected five years in a row. Seth Gottlieb, What If Media Group's President, commented further, "More and more advertisers are coming to us for customer acquisition and retention because of the massive amount of first-party data we are generating daily from our proprietary ecosystem, and the outstanding results we can deliver because of Aria, our AI ad serving engine."

To learn more, please email [email protected] or view What If Media Group's profile here.
Complete results of the "Inc. 5000," including company profiles and an interactive database that can be sorted by industry, region, and other criteria, can be found at inc.com/inc5000/2021.