WHAT IF HOLDINGS NAMED TO CRAIN'S FAST 50 FOR THIRD CONSECUTIVE YEAR
Crain's New York has named What If Holdings, LLC, a wholly-owned subsidiary of What If Media Group, LLC, to its prestigious Fast 50 list. The accolade marks the third consecutive year that the company has earned the award and recognizes its 197% revenue growth between 2016 and 2019.
"We are delighted to once again be named to the Fast 50 list," said Josh Gillon, CEO of What If Media Group. "The award is proof of the high standards we have been setting as an organization and achieving for our clients. While inclusion on the list represents revenue growth, that success stems directly from the hard work of everyone on our team, from vision through execution."
What If Media Group, a leading US-based performance marketing company, leverages its network of proprietary media properties to connect advertisers with high intent, interested consumers at a massive scale.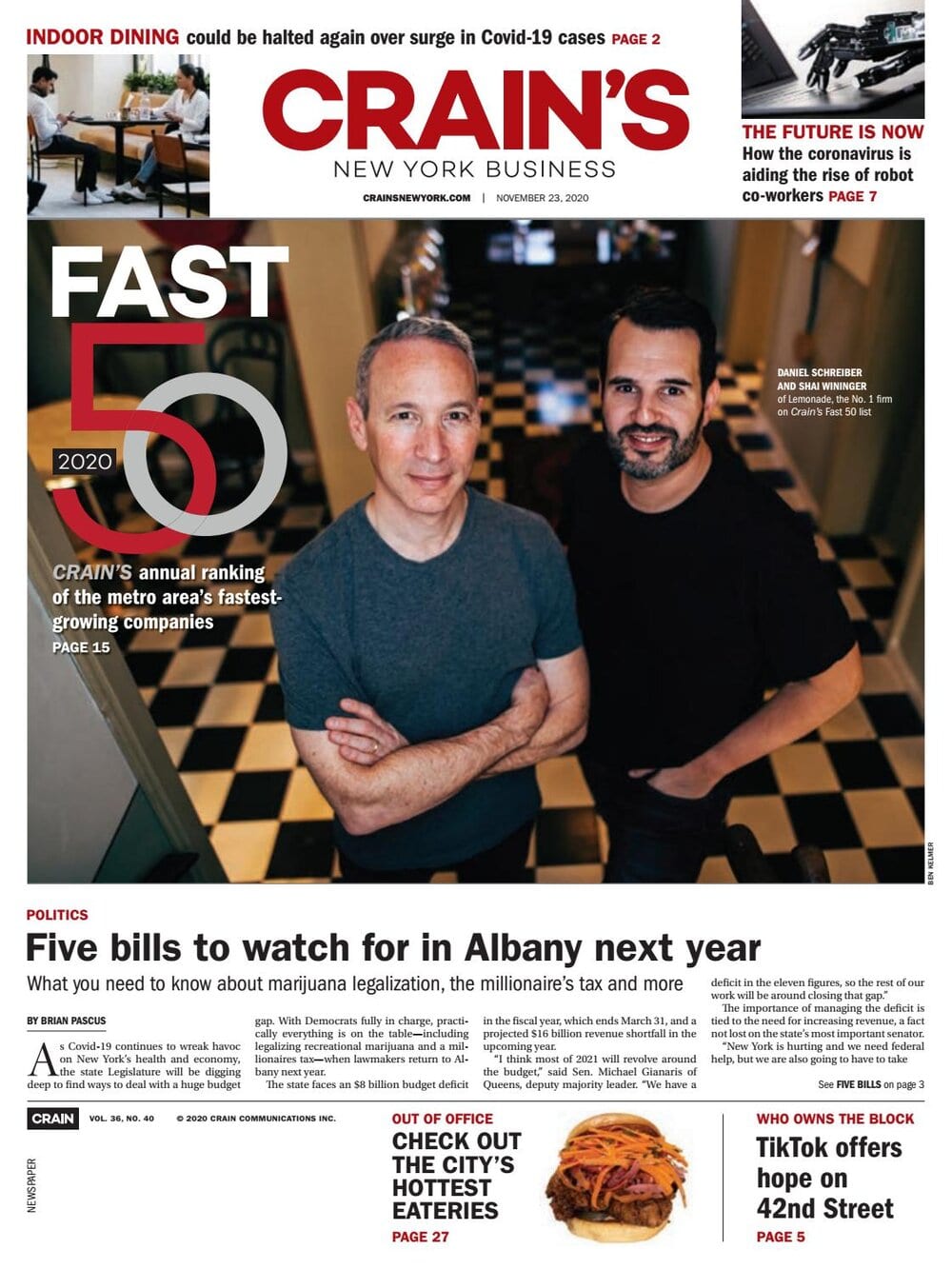 Brands and marketers only pay for actions taken by targeted consumers in response to their offers, de-risking ad spend, and yielding higher ROI compared to traditional impression-based digital advertising models. Gillon added, "As the demand for driving tangible outcomes from digital advertising only continues to intensify, we are well-positioned to continue our outstanding growth trajectory."
The Crain's New York Fast 50 list recognizes the 50 fastest-growing companies in the New York metropolitan area, measured by revenue growth from 2016 to 2019. Qualification for the 2020 list was open to companies headquartered in the New York area that had generated at least $10 million in 2019 revenue and were at least four years old.
The award adds to a string of accolades in recent years for What If Media Group. In addition to appearing on the Fast 50 for three consecutive years, the company has also been named to the Inc 5000 in 2017, 2018, 2019, and 2020.
About What If Media Group
Founded in 2012, What If Media Group is an award-winning performance marketing company that enables the world's leading brands to acquire valuable new customers at scale. By leveraging data-driven engagement and re-engagement strategies across multiple proprietary marketing channels and sophisticated targeting technology, and utilizing insights based on millions of consumer ad interactions each day, What If Media Group delivers the most cost-effective and highest performing marketing campaigns for its clients. Headquartered in Fort Lee, New Jersey, What If Media Group is a member of the Inc. 5000 list of the fastest-growing private companies in America.
Email [email protected] to inquire about potential business opportunities.