Volunteerism Spotlight: WATERisLIFE
WATERisLIFE is an organization that helps provide clean water to areas that lack it. Our company made a substantial donation toward the installation of a water filtration unit that provides clean water to 500 families for a minimum of 10 years, and sent five staff members to Yauco, a remote town in Puerto Rico that was hit hard by Hurricane Maria in 2017, to install the filtration unit.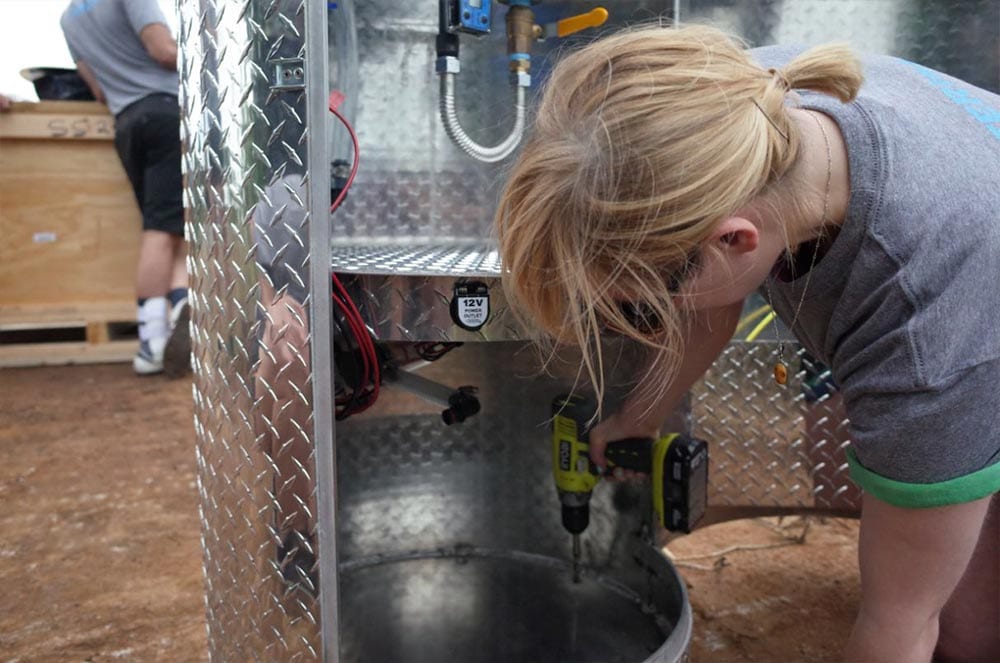 We arrived in San Juan, met with the WATERisLIFE group, and piled into a 15 passenger van and headed out on the road. Just two hours south of the city, the mountains started to pop up. We saw wild horses roaming free. We saw entire mountain sides still wiped out of vegetation from the hurricane. We also saw the hard work and determination of the Puerto Rican people in all that had been reestablished so quickly — young banana plantations, coffee farms — it was really stunning. We spent the night on the Caribbean side of Puerto Rico, with the ocean right outside our door. We made the trek up the mountain in Yauco in the morning after a brief stop in town where we chit-chatted with the very friendly locals. We had quite the experience going up that mountain, let me tell you!
We arrived right behind the truck with the water filtration system on the top of the mountain and were welcomed by the property owner, Joaquin, who let us install the water filter on his property for the ENTIRE community. To give you an idea how it works in the mountains, there is very limited access to water, but Joaquin happened to have a water source we were able to tap into. This water source was not safe for drinking, so Joaquin and his family had to boil everything before consuming it. Joaquin is here in the pink shirt.
Daniel, an 8 year old from the town (see him in the yellow shirt), became unofficial supervisor to our work. Daniel was one of the highlights of the trip for me. He changed clothes and character 4 or 5 times throughout the installation, and he made sure he inspected everything we were doing. He kept us laughing.
After a few hours we got the filtration system installed! It was very much a team effort and it was really cool to see a small group of people make such a huge impact for a community for years and years to come.
Using its proprietary GE nanotube filtration technology, the sunspring removes 99% of particulate matter, turbidity, bacteria, viruses and cysts dirtying any water source, from murky rivers to buckets of rainwater. One sunspring can filter up to 5000 gallons of water per day for 10 years and beyond. It can go 3 days without wind or solar power.
At the end of the day, Joaquin, through a translator, thanked us all for coming and with tears in his eyes said "You made us feel like we haven't been forgotten, because we've felt forgotten for so long. We really needed this."
I think it's safe to say that partaking in this trip was truly as life-changing for me as it was for the people of Yauco. It was so cool to install a water filtration system that provides thousands of people with access to clean water- something they've never had. I left Puerto Rico with some great memories, new friends, and most importantly, the knowledge that we can make a difference!
By: Rachel M. -Client Services Manager