Volunteerism Spotlight: Cornerstone Community Outreach
Cornerstone Community Outreach (CCO) is a non-profit that was founded in 1989 to improve the quality of life for homeless and low-income residents in the Uptown area of Chicago. The organization currently serves nearly 500 men, women, and children on a daily basis. The things that set CCO apart from other shelters are that, 1) they are one of the few shelters in the city that doesn't split families apart – the entire family (including multi-generational families) can stay together while they're there, and 2) each resident is matched with a counselor to help them secure social services, sustainable employment, permanent housing, and — ultimately — self-sufficiency.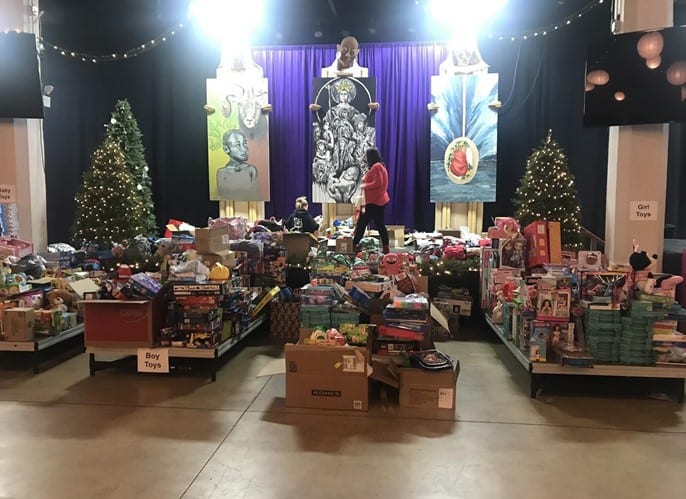 While CCO does receive support from both the Chicago Department of Family Support Services, and the US Department of Housing and Urban Development, they also heavily rely on donations and the support of volunteers.
What If Media Group employees spent a day in the shelter, preparing lunch, serving residents, and helping with clean-up duty. It was surprising to see the wide range of demographics affected by homelessness. We served men in suits and ties who were on their lunch break from work, we served families with young children, we served the elderly, we served single dads. Due to gentrification of neighborhoods, the face of homelessness is changing drastically, and people that wouldn't typically deal with homelessness are suddenly finding themselves unable to afford housing in their neighborhoods.
We spent the remainder of our day sorting and wrapping Christmas gifts. CCO has an amazing, massive gift-giving program for their residents and the giant room we worked in was filled to the brim with gifts for the residents. The shelter starts preparing for the holiday months ahead of time – asking for wish lists from each resident (children and adults alike) – and they do their absolute best to fulfill those wishes through donations, Amazon wish lists, and fundraisers. It was so impressive to see how well the shelter employees knew their residents: as we sorted through gifts, they knew if a child would or would not like a certain toy or pair of boots or if a mother would like a particular style of robe or scarf. They obviously cared about the residents and it was amazing to see how these incredible people devote their lives to helping people in need – not just keeping them warm and fed with a roof over their head, but making sure they feel cared about, noticed, and loved.
I think I can speak on behalf of the other participants when I say that this was an extremely special experience and we were absolutely honored to have the chance to participate. I was so proud to see the teamwork our group showed, and I was also extremely grateful that What If Media Group Media Group allowed us the chance to participate. Giving back with and on behalf of the company is one of my favorite parts of being an employee, so thank you for making it possible.

By: Mindy T. – VP of Human Resources