HOLIDAY SHOPPING 2020: CONSUMERS TO SPEND LESS, BUT SOONER
Retailers hoping for a traditional holiday season boost may have to trim their expectations this year. With the Covid-19 pandemic continuing to impact all aspects of life, consumers are watching their finances closely, with more than a third planning to spend less on holiday gifts than they did last year, according to a recent survey from What If Media Group, a performance marketing company.
Of the 37.7% of respondents who are planning to spend less, two-thirds (66.3%) cited either loss of income due to the pandemic, or fear of its impact on their financial future, as their key reasons for holding back on gift purchases throughout the holiday season. That translates to what will likely be a challenging period of historic proportions for retailers, and underlines the importance of knowing precisely who, where and how each individual shopper is likely to spend their holiday season shopping budgets this year.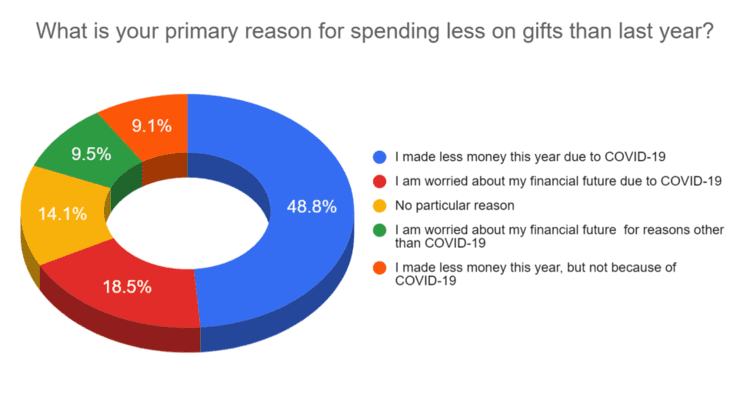 Reining in Spending
In terms of raw budget, 38% of consumers anticipate spending less than $200, with 14.6% estimating that their spend will come in below $50. That last figure in particular stands in especially stark contrast to 2019, when just 3% of consumers predicted spending less than $100, according to the National Retail Federation (NRF).
That trend continues at the top of the scale as well: the 2019 NRF survey found that the average predicted holiday gift spend last was $942 per person, with 58% spending more than $500 on gifts. This year, according to the What If Media Group survey, just 17.4% of respondents plan on spending over $500, indicating a serious scaling back in expectations for both retailers and recipients.
Practical Planning
When it comes to the types of items they are planning to give, clothing is at the top of the list for consumers—24.2% listed it as their go-to item for 2020, followed by gift cards (22.4%), electronics (20.5%), and toys or games (14.4%).
The survey also indicates that most consumers plan to shop "sooner" (38.3%) rather than "later" (19.5%) this year, and that the entirety of November will be the peak shopping season for retailers: 51.4% of consumers plan to complete the bulk of their shopping throughout the month, with 26.3% seeking to take advantage of deals over Thanksgiving, Black Friday and Cyber Monday to make their budgets stretch this year, but not particular waiting for these annual sales events as they have in past years.
Aside from its financial impact, the pandemic may also be driving early sales in another way: 64.3% of respondents indicated that they are concerned about the potential for products to be unavailable – another reason to shop earlier than usual.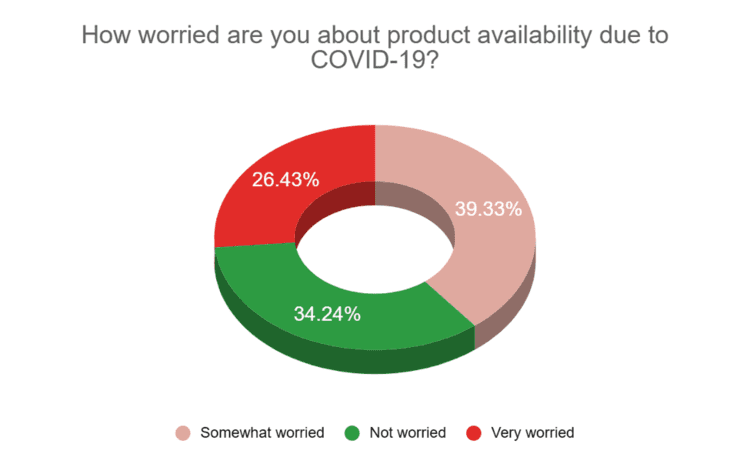 Ecommerce will dominate the 2020 season
The growth of ecommerce at the expense of brick-and-mortar retailers may not be a new trend, but it is one that is being exacerbated greatly by the pandemic. According to the What If Media Group survey, 32.2% of respondents are planning to do most or all of their holiday shopping online this year, compared to 27.8% who are planning to do most or all of their shopping in physical stores.
To underline the enormity of this shift, consider that, in 2019, ecommerce accounted for less than 15% of total holiday retail, according to Mastercard SpendingPulse. With brick-and-mortar retailers already under pressure prior to adopt "digital transformation" strategies prior to the pandemic, the coming season looks set to present significant additional challenges for digital laggards—and likewise substantial upside for those who have already built great digital experiences.
Methodology
The What If Media Group survey was conducted online within the United States from October 26 to October 27, 2020, among 37,179 adults. Respondents were randomly selected, and the findings are at a 99% confidence level with a margin of error +/- 2.5%. What If Media Group's proprietary ad-serving technology includes a real-time survey module that was used to facilitate the data collection for this study. Data was weighted to the 2010 US Census.
About What If Media Group
Founded in 2012, What If Media Group is an award-winning performance marketing company that enables the world's leading brands to acquire valuable new customers at scale. By leveraging data-driven engagement and re-engagement strategies across multiple proprietary marketing channels and sophisticated targeting technology, and utilizing insights based on millions of consumer ad interactions each day, What If Media Group delivers the most cost-effective and highest performing marketing campaigns for its clients. Headquartered in Fort Lee, New Jersey, What If Media Group is a recipient of Crain's 2019 Fast 50 and is a member of the Inc. 5000 list of the fastest-growing private companies in America.